Bundle Free, 100% Free Installers
windows: frostwire-6.8.10.windows.github.exe

macos: frostwire-6.8.10.dmg

ubuntu/debian: frostwire-6.8.10.amd64.deb
redhat/rpm: frostwire-6.8.10.amd64.rpm

anything with a Java10+ runtime: frostwire-6.8.10.amd64.tar.gz

If you find this free software useful and you can contribute to keep it free, please make a donation, but best of all tell your loved ones about it, the more people on the network the better it works.
This is our last desktop release for 2020, and it's a big one to get 2021 started.
It includes loads of libtorrent fixes and optimizations from libtorrent 1.2.11.0.
A fresh new build of the Telluride Cloud Video Downloader which includes all the fixes from youtube-dl all the way to Dec 29th 2020.
We've fixed some bugs that would cause errors downloading video from the cloud, more videos will be downloaded and archived from hundreds of video hosting websites.
New Transfer Detail Popup Menus
We added a couple of tiny UI features for Torrent Transfer Details.
Open the OS's file explorer on a transfer's file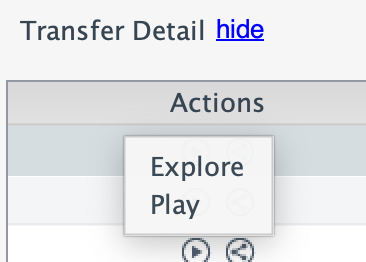 Copy IP,Addresses from Peers into clipboard

frostwire (6.8.10) stable; urgency=high
Fixes file naming issues that would cause errors in cloud video downloads
jlibtorrent-1.2.11.0 update
jaudiotagger 2.2.5 to 2.2.6 update
Telluride Cloud Video Downloader build 8
lt: upgraded to openssl 1.1.1l
Fixes issue with Telluride results and emojis in filenames
Fixes bug where transfer file detail actions would go blank when left clicked. (74291c0)
New File Transfer details popup menus: FIles > Explore, Play
lt: fix issue with moving the session object
lt: deprecate torrent_status::allocating. This state is no longer used
lt: fix bug creating torrents with symbolic links
lt: remove special case to save metadata in resume data unconditionally when added throught magnet link
lt: fix bugs in mutable-torrent support (reusing identical files from different torrents)
lt: fix incorrectly inlined move-assignment of file_storage
lt: add session::paused flag, and the ability to construct a session in paused mode
lt: fix session-pause causing tracker announces to fail
lt: fix peer-exchange flags bug
lt: allow saving resume data before metadata has been downloaded (for magnet links)
lt: record blocks in the disk queue as downloaded in the resume data
lt: fix bug in set_piece_deadline() when set in a zero-priority piece
lt: fix issue in URL parser, causing issues with certain tracker URLs
lt: use a different error code than host-unreachable, when skipping tracker announces
— FrostWire Team contact@frostwire.com Tue, 29 Dec 2020 17:10:00 -0600